Relasi Indonesia-Rusia: Menilik Sejarah dan Membaca Prospek
Institute of International Studies — kembali menyelenggarakan kegiatan Ambassadorial Lecture pada Jumat (9/11) lalu. Edisi kuliah duta besar kali ini menghadirkan H. E. Lyudmila Georgievna Vorobieva, Duta Besar Federasi Rusia untuk Indonesia. Kegiatan dilaksanakan di Balai Senat Universitas Gadjah Mada dengan mengangkat tema "Russia in the Contemporary Global Politics, Its Power, Its Role and Its Leadership".
Dalam paparannya, H.E. Lyudmila menyatakan bahwa Indonesia dan Rusia, secara historis, telah memiliki hubungan baik. Relasi ini telah dibangun sejak abad ke-17, ketika Rusia pertama kali membuka konsulat di Batavia pada tahun 1693. Hubungan ini kian menguat di bawah pemerintahan Soekarno dengan diadakannya kerjasama di berbagai lini.
"Soekarno refers to Russians as brothers, and used the terms 'Jauh di Mata Dekat di Hati' " ujar H.E. Lyudmila menegaskan.
Hingga kini, bukti kerjasama bilateral tersebut masih dapat ditemui, baik di Indonesia maupun Rusia. Salah satunya adalah Blue Mosque atau Masjid Biru di Moskow yang sampai sekarang masih menjadi ikon kultur Islam di Rusia. Blue Mosque direstorasi berdasarkan permintaan Presiden Soekarno kepada Presdien Nikita Khrushchev dalam salah satu kunjungannya ke Rusia.
"Indonesia and Russia built a steady partnership in several sectors like Gelora Bung Karno, Rumah Sakit Persahabatan, and many more. This became the crystallization of the sweet relations between Soekarno's Regime and the Pre Russian Federation government (USSR)" tambah H.E. Lyudmila.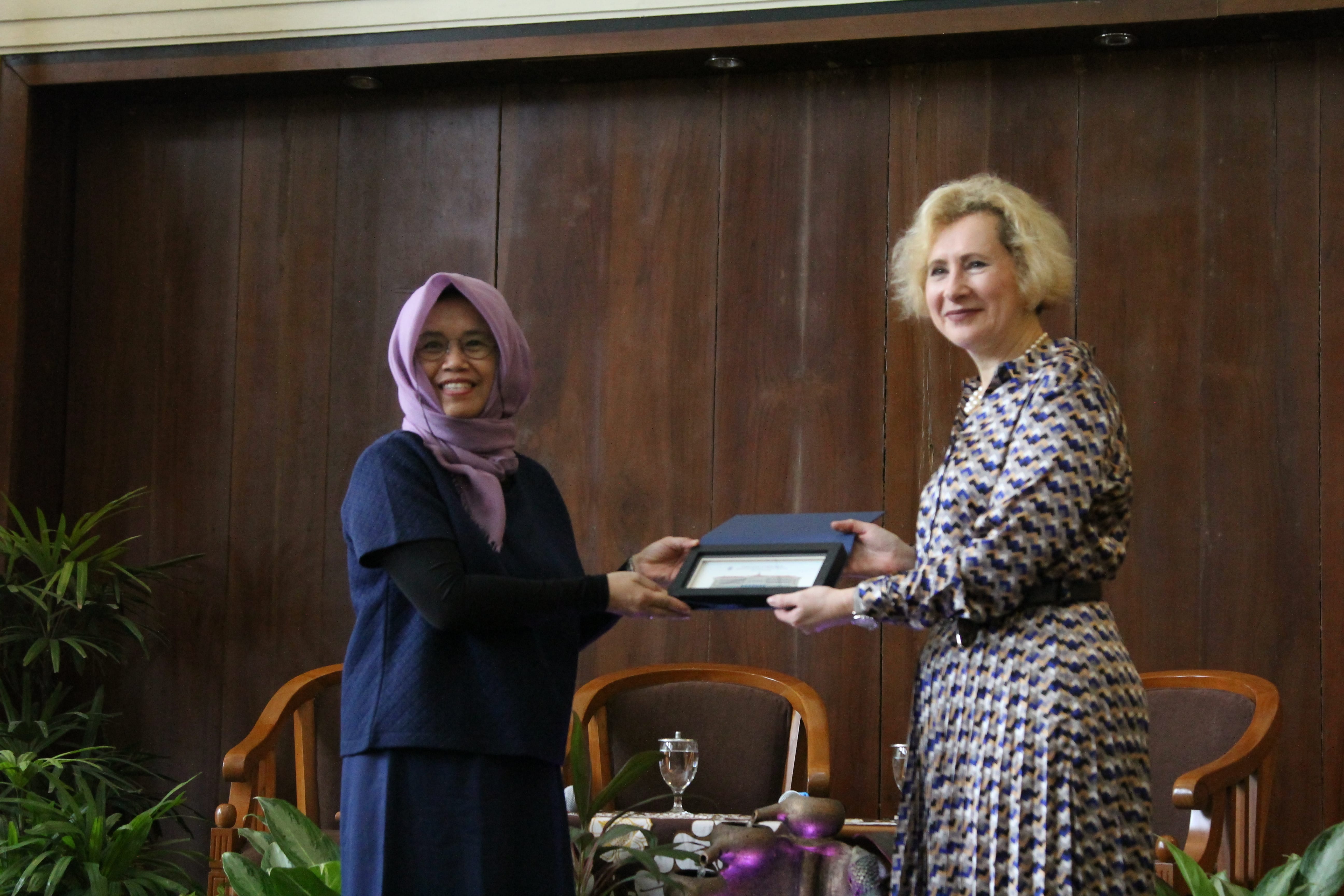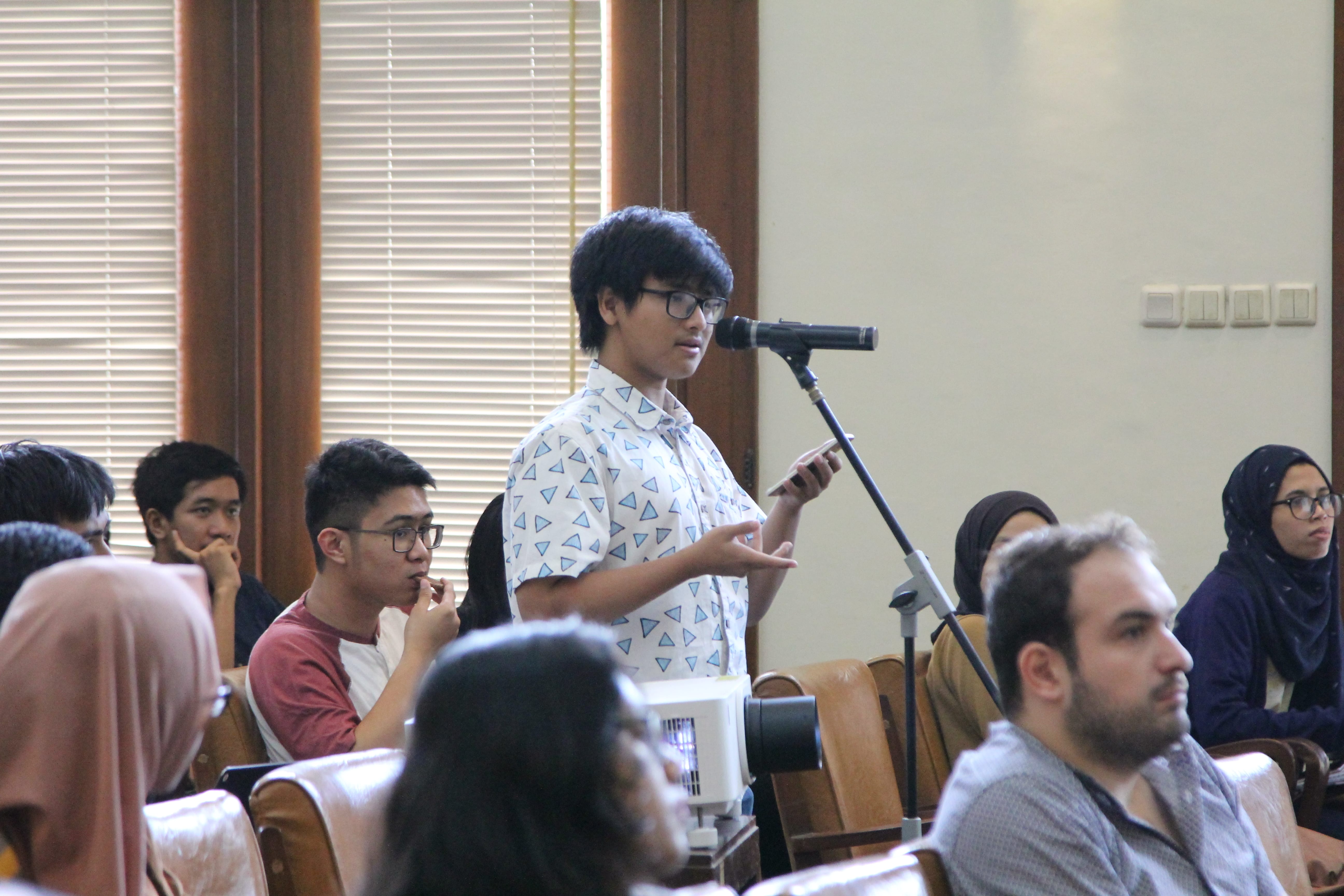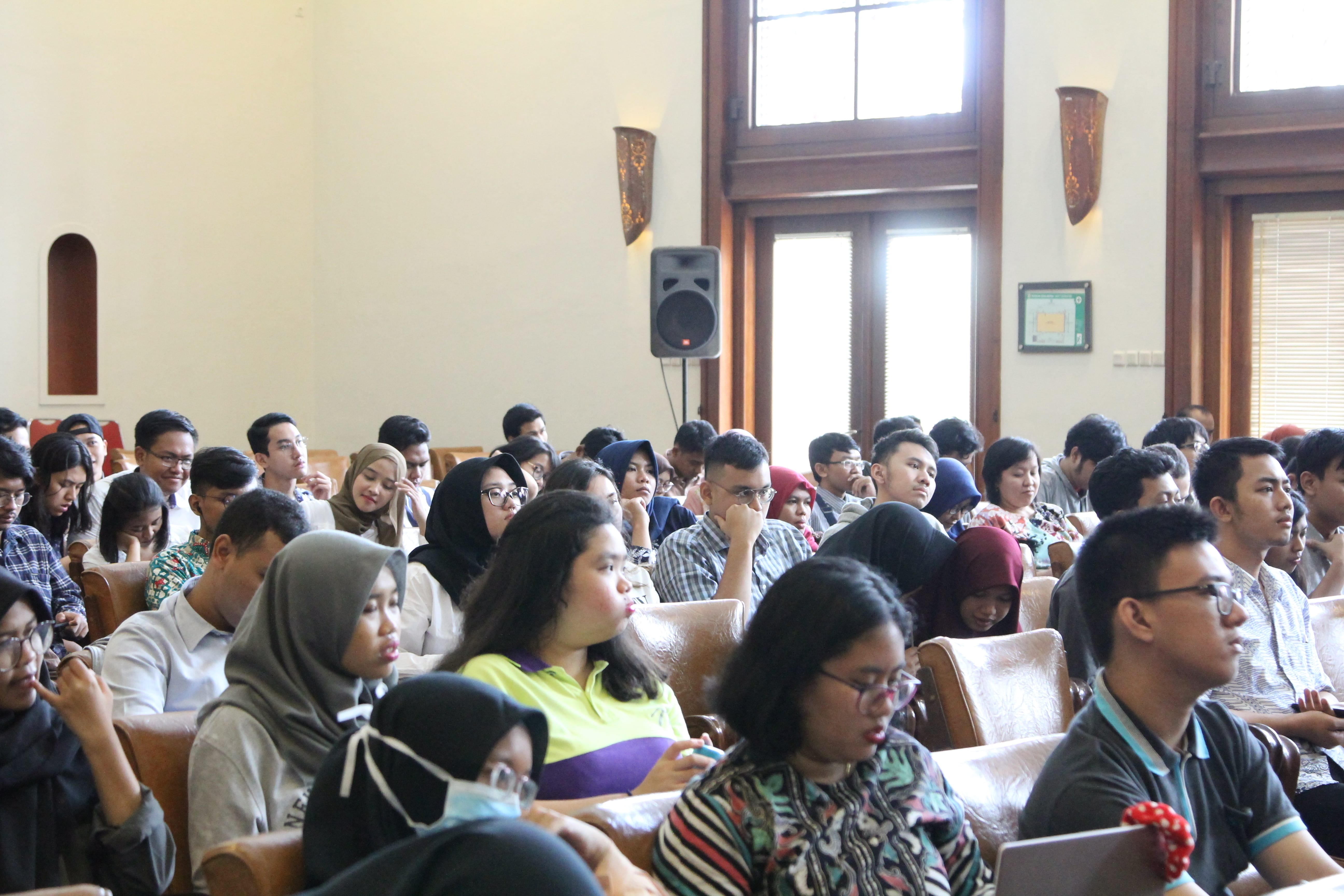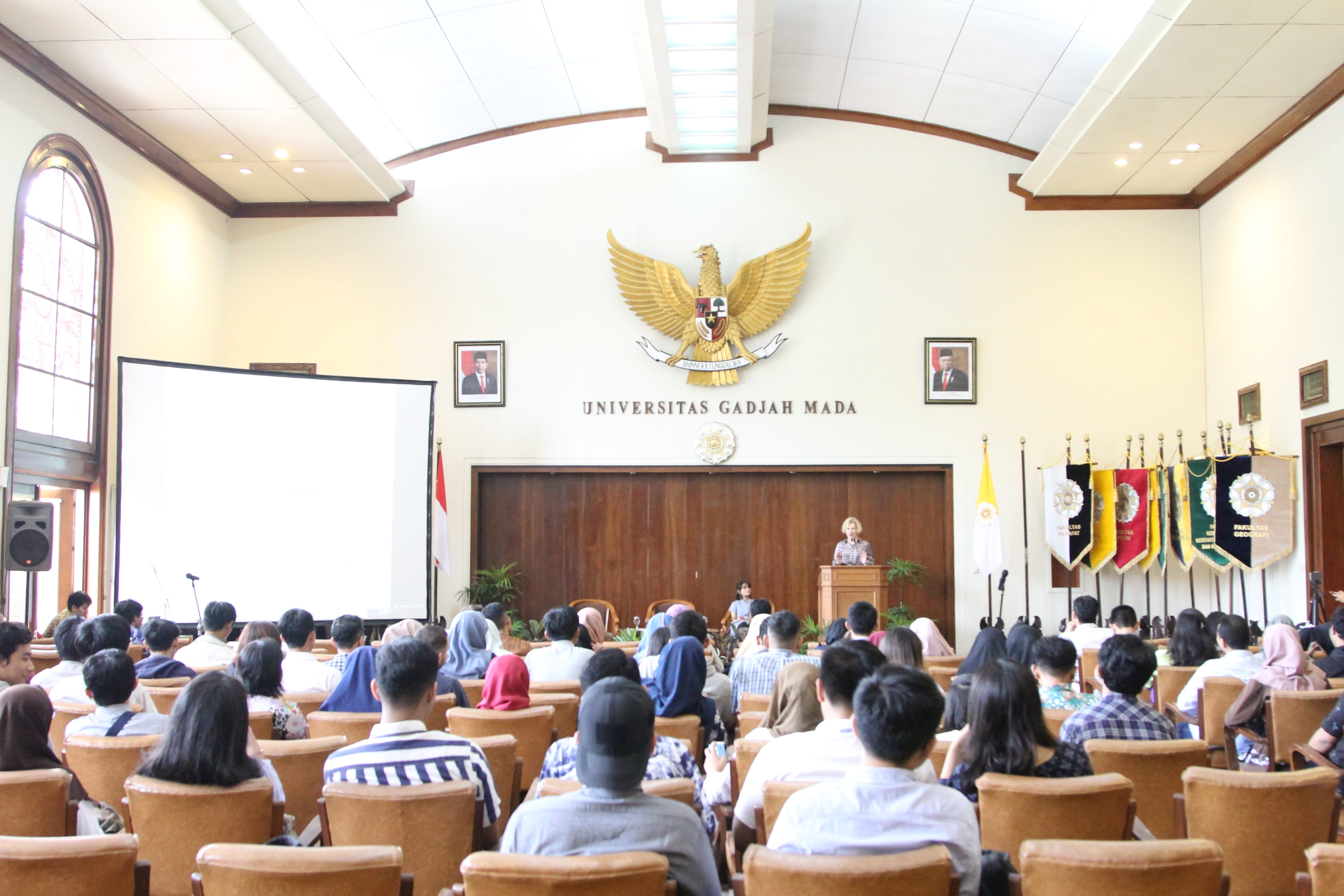 Demikian pula secara kultural, jejak relasi Indonesia-Rusia dapat ditemukan pada lagu-lagu Indonesia yang dikenal erat, bahkan ditranslasikan ke Bahasa Rusia, seperti  lagu 'Rayuan Pulau Kelapa' dan salah satu lagu berbahasa Sunda.
Meski sempat merenggang pasca berakhirnya pemerintahan Soekarno, relasi mampu dikembalikan dan dipelihara dengan baik hingga kini.
"For Russia, Indonesia is one of the most important ally in South-East Asia and Pacific Region, both in politic and economic sector. Hopefully, Indonesia and Russia will keep maintain friendly relationship and become an important partner in the future" ungkap Lyudmila.
Kerjasama kedua negara ini diharapkan tidak terhenti, terlebih menguat dalam berbagai sektor.  H.E. Lyudmila turut berpesan bahwa Indonesia dan Rusia, sebagai kekuatan global yang sedang bangkit, harus beradaptasi untuk menjawab tantangan global dan menjadi kekuatan dengan caranya sendiri. Bagi Rusia, soft power dan dialog antarnegara adalah  fokus utama, dan kerja sama dengan Indonesia diharapkan akan tetap berlanjut melalui cara-cara ini pula.

Penulis: Sonya Teresa Debora
Penyunting: Thifani Tiara Ranti
https://iis.fisipol.ugm.ac.id/wp-content/uploads/sites/720/2019/11/eMG_8044-1.jpg
1312
3456
iis.fisipol
https://iis.fisipol.ugm.ac.id/wp-content/uploads/sites/720/2021/08/Logo-IIS-2016.png
iis.fisipol
2019-11-10 16:35:29
2021-11-11 10:48:23
Relasi Indonesia-Rusia: Menilik Sejarah dan Membaca Prospek