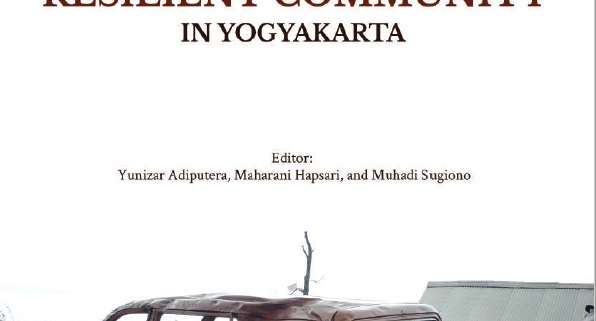 Building Disaster Resilient Community in Yogyakarta [OUT OF STOCK]
As a research arm, IIS UGM performs editing and publishing manual manuscripts into several outputs, namely: books, monographs, and reports. The publishing process involves the IIS UGM researchers, lecturers of the Department of International Relations of UGM, and research partners. 
| | |
| --- | --- |
| ISBN | 978-602-7804-22-7 |
| Penulis | Yunizar Adiputera, Maharani Hapsari & Muhadi Sugiono |
| Tahun Terbit | 2017 |
| Harga | – |
Description :
Buku ini adalah kumpulan penelitian yang dilakukan pada tahun 2013 di bawah payung kerjasama antara Program RESPECT Universitas Osaka dan Program on Humanitarian Action, Institute of International Studies, Departemen Hubungan Internasional, Fakultas Ilmu Sosial dan Ilmu Politik Universitas Gadjah Mada. Kolaborasi antara kedua lembaga ini bertujuan untuk mengatasi masalah manajemen dan pencegahan bencana, yang umumnya dihadapi oleh Indonesia dan Jepang karena keduanya terletak di 'cincin api' lempeng tektonik bumi, yang secara berkala bergerak dan menyebabkan gempa bumi dengan magnitudo berbeda. Karena Jepang relatif lebih siap dalam mengantisipasi ancaman bencana dalam hal ekonomi dan infrastruktur, ada pelajaran berharga yang dapat dipelajari dari pengalaman Indonesia. Masyarakat Indonesia pada umumnya, dan penduduk Yogyakarta pada khususnya, juga telah hidup dengan ancaman bencana selama beberapa generasi dan dalam prosesnya telah mengembangkan berbagai mekanisme penanganan untuk menangani mereka, mungkin bukan dalam hal teknologi dan infrastruktur, tetapi lebih dari itu berupa hal modal sosial. Oleh karena itu, kedua negara memiliki sesuatu untuk ditawarkan satu sama lain ketika berhadapan dengan ancaman bencana.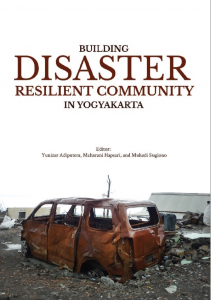 https://iis.fisipol.ugm.ac.id/wp-content/uploads/sites/720/2019/07/building-disaster-1.jpg
849
596
webadmin.3-a2b2aa
https://iis.fisipol.ugm.ac.id/wp-content/uploads/sites/720/2021/08/Logo-IIS-2016.png
webadmin.3-a2b2aa
2019-07-25 13:39:03
2021-02-15 08:02:40
Building Disaster Resilient Community in Yogyakarta [OUT OF STOCK]